Peru is not a place I ever thought I would visit.  I just never really thought about it much.  I'm pretty adventurous when it comes to travel, so when one of my BFFs emailed me out of the blue and asked if I wanted to go to Peru with her, I said HECK YEAH!  Duh… I want to go to all the places all the time.  We booked a trip with Gate1 Travel – as a side note, I'm not into the whole group tour thing but I had a blast with Gate1 and I highly recommend them! – and off to Peru we went!  Lima was our first stop….
Founded by Spanish Conquistador Francisco Pizzaro in 1535, Lima eventually became Peru's capital….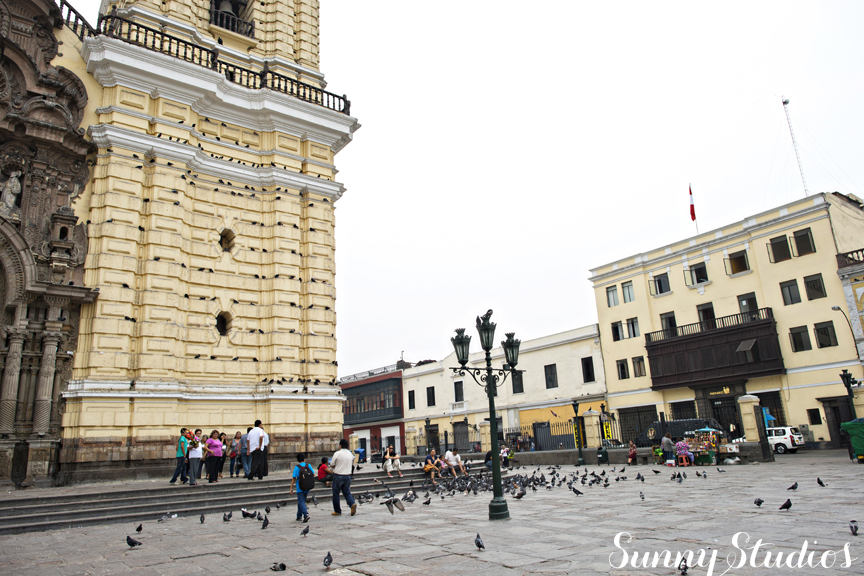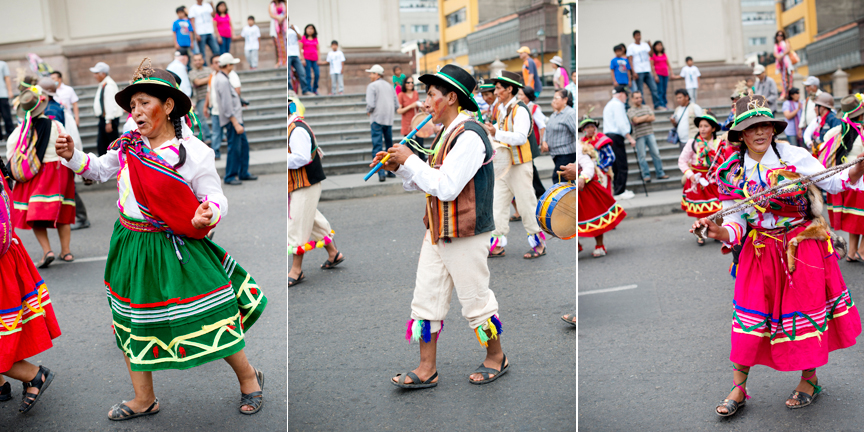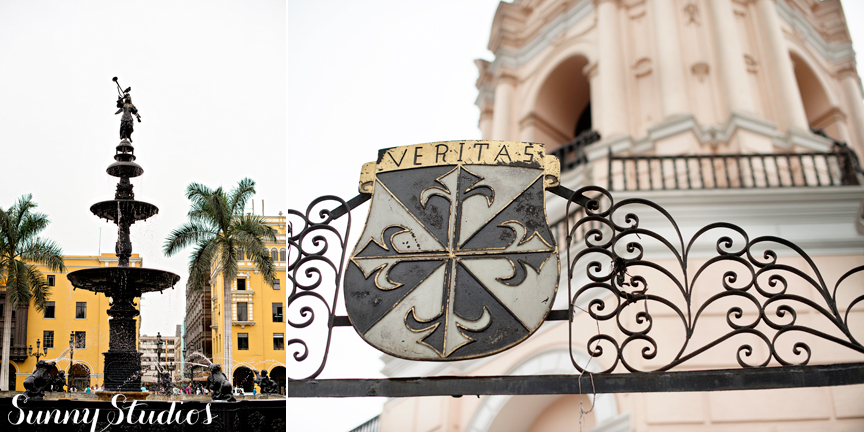 Surfers come from all over the World to ride the waves on Lima's beaches!  Watching them made me want to try to surf even though I'm kind of terrified of the ocean.


We spent a few days in Lima just wandering the beach, taking city tours, eating amazingly good food… it was wonderful!


Next up, Cusco and Ollantaytambo!  Our tour guide organized a wonderful day at an artisan market where a local family prepared a traditional Peruvian meal and demonstrated how they make textiles from alpaca hair!  Since Cusco sits at 11,200 ft. above sea level, we drank lots of coca tea – it really helps with the altitude sickness.  Luckily, I didn't get sick at all.  Must be that Las Vegas valley life. 

















You are probably wondering what's up with those cute guinea pigs…..  WE ATE THEM!  Guinea pig is a very traditional meal in Peru.  Most country families let them run around their house, get super fat and then eat them like chicken.














As soon as  you land in Cusco, you start seeing signs of the Incas.  If you go, make sure to visit Moray (below) to get an amazing insight into how they farmed for their massive population.




One of my favorites sites was Salineras where local Peruvian families harvest salt to sell.  Salt has been harvested from the briny waters of the Salineras spring for thousands of years. There are thousands of salt pans nestled in a canyon, which are used to evaporate water to extract the salt. The salty water is directed to the ponds by an intricate network of channels. Once the pond is filled, the flow of water is cut and it is allowed to dry.  Salt precipitates in crystals, and when dry it can be harvested.  Side note – I love salt and I totally licked one of those rocks. hahah.. I do what I want!




One of the best parts of the trip is the train ride from Cusco to Machu Picchu.  Along the way, you see some of the most beautiful landscape in the country…


I'm warning you now… you are about to get bombarded with pictures of Machu Picchu!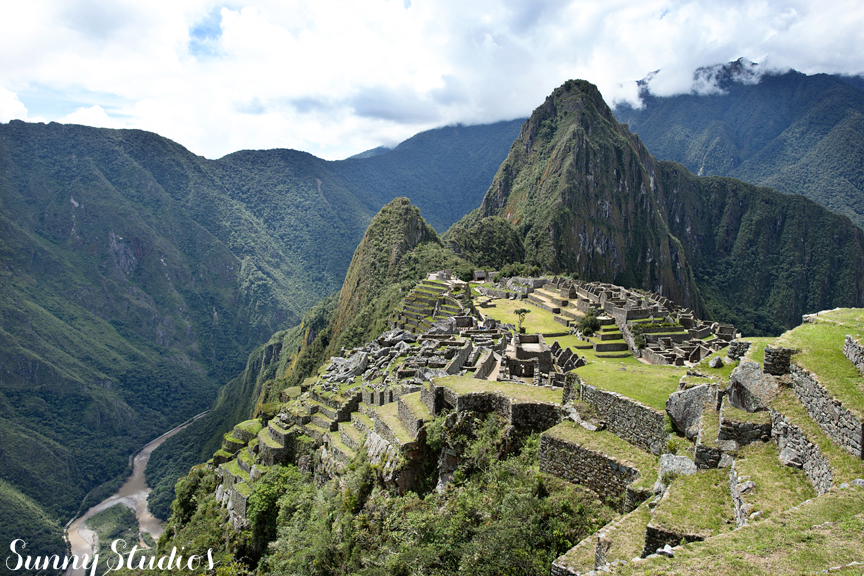 Although Machu Picchu is definitely a highlight of the trip, we also visited some pretty amazing sites like the Raqchi Archaeological Complex where not much is known about the remaining Incan buildings on the site.  Historians believe that the buildings were originally used as storehouses for crops…




One of my favorite parts of the entire trip was our visit to the Uros Islands on Lake Titicaca  (yes, you can laugh)…


There are approximately 63 artificial islands floating in Lake Titicaca, each inhabited by between 3 and 5 Uro families, who build and roof their houses with reed bundles.The Uros describe themselves as the Kotsuña, "the lake people", with origins that stretch back to pre-Inca times. They still fish in the traditional manner and hunt wild birds. The men are skilled sailors of totora reed rafts and the women are expert weavers.






While I was on one of the islands, I snapped a few pictures with my Polaroid of the inhabitants and showed them how beautiful they looked in their bright colors.  They were amazed – most of them had never seen a picture of themselves before.  I snapped as may pictures of them as I could until I ran out of film… For me, it was the highlight of the whole trip.




I hope you enjoy this little photo tour of Peru and make plans to visit!  Get out and see the world!
xoxo,
Amanda